What Time Is It?


A Visual Learning Tool for Telling Time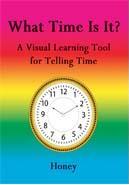 ​​Tired of children telling time with digital assistance? Visit - http://bookstore.authorhouse.com/Products/SKU-000221132/What-Time-Is-It.aspx Book orders can be made by calling 888-280-7715. Orders of 50 or more qualify for a discount. Learning should be fun, and that's what the author had in mind with

What Time Is It?

A Visual Learning Tool

.The book helps children count from 1 to 12; learn their quarter increments; learn to count by five's; and count up to 60, while they learn how to tell time. You can also "ADD TO CART" through Paypal - $15.50 shipping/handling.



What Time is It?

A Visual Learning Tool

has also been adopted by the State of California's Department of Education for another six years as a single subject curriculum from kindergarteners through eighth graders. Visit the Department's adopted website: http://www.cde.ca.gov/ci/cr/cf/intro-plsearch.asp

In 2008, What Time is It? was also awarded Best Educational Children's Book by the Northern California Publishers and Authors.

honey@worldofhoney.org
www.worldofhoney.org


Price includes shipping & handling




At check out, press submit button only ONCE - multiple charges will occur.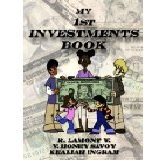 Our responsibility is to impart the value of education and the vast opportunities that await our children and it starts by early learning and by planting the seed of succeed. My 1st Investment Books - The ABC's of Investments lends a strong foundation of order, structure and understanding that is also a value to adults as well to those who may not have a knowledge base of finance.
The ABC's of Investments - ISBN # 9780615953465 - $18.50 shipping/handling.
My 1st Investment Book - The ABC's of Investment
What Time is it? - ISBN # 9781425969998 - $18.50 shipping/handling